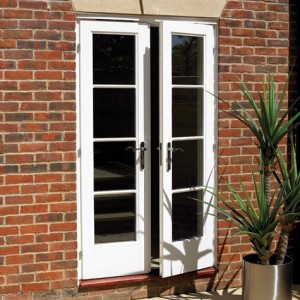 Part L CDS Pattern 70 French Doors
FROM ONLY £252.49!

+ VAT
pattern 70 CDS French doors are a traditional design that will suit many styles of property. This range of pattern 70 French doors have been redesigned and now feature engineered styles and rails with over veneered premium timber faces that are more environmentally friendly and provide a door less prone to warping & twisting.
This range of four-light French doors are supplied with beading and are Part L compliant when glazed with low emission 20mm Argon filled double glazed units. Other glazing options including obscure and ultra thermal efficient Class A units are available to special order, please contact the sales team for further information.
'Part L' French doors are complimented with sidelights, double door frames, and sidelight French door frames. These French doors have 1/2" (12mm) rebated leading edges and will require rebated locks. We supply a comprehensive range of door hinges, door bolts, and door handles to compliment all types of architecture and add the finishing touches.
3'10" x 6'6" Unglazed CDS Pattern 70 'Part L' French Doors This pair of Pattern 70 French doors are a traditional design that will suit many contemporary and traditional styles of property, this pair of Pattern SC French doors have been redesigned and now ...
Our Price: £302.99 inc. VAT
Quick Ref No. 59007
We are Dundalk's leading distributor of cds part l pattern 70 french doors to Dundalk
We can deliver daily to Dundalk; carpentry subcontractor, door-hanging installer, plumber fitter, tiling contractor, plumber subcontractor, kitchen fitter, window installer, joinery subcontractor, artexing contractor, loft installer, loft fitter, plastering subcontractor, window fitter, electrical contractor, carpentry contractor, bathroom fitter, bathroom installer, laminate flooring subcontractor, laminate flooring fitter, laminate flooring contractor, joinery contractor, plumber contractor, flooring subcontractor, electrical fitter, coving fitter, electrical subcontractor, plumbing contractor, plastering contractor, loft contractor, painting subcontractor, Dundalk.
Dundalk's premier supplier of cds part l pattern 70 french doors Dundalk. Delivered to Dundalk and nationwide